100% Traceable British Wool
---
Crafted from the finest, traceable British wool, our THREE Duvets range provides an unmatched sleeping experience. We proudly support British wool through our partnership with the British Wool organisation, directly contributing to sustainable farming practices and the growth of local economies.
British wool is not just a wonderful choice for you and your partner due to its numerous advantages; it also carries a story from farm to duvet that adds a touch of authenticity and charm to your sleeping experience. Our wool duvets are meticulously handcrafted, providing comfort that's steeped in tradition.
One of the remarkable benefits of British wool is its natural temperature-regulating properties. It effectively absorbs and releases moisture, ensuring that you maintain a comfortable temperature throughout the night. This makes wool an excellent choice for both those who feel the cold and those who tend to overheat. With a range of different weights and togs available, our wool duvet sections can be tailored to your individual needs, ensuring you and your partner can each choose the perfect level of warmth.
But the advantages of British wool don't stop at comfort. It's also naturally hypoallergenic, helping to keep dust mites at bay. This can significantly improve the quality of sleep for those who suffer from allergies or asthma. In addition, wool is flame resistant, contributing to a safer sleeping environment.
At THREE Duvets, we're proud to offer a product that supports local British farmers, promotes animal welfare, and provides the ultimate in sleeping comfort. Our British wool duvet sections are individually handcrafted with care in our Devon workshops, using wool that's cleaned and needled to our high specifications, creating a soft, luxurious drape.
We hope you will appreciate the inherent qualities of British wool as much as we do. If you have any questions about our British wool duvets, or need help in selecting the right one for you or your partner, don't hesitate to get in touch with us. We're always here to help guide you towards a better night's sleep.
---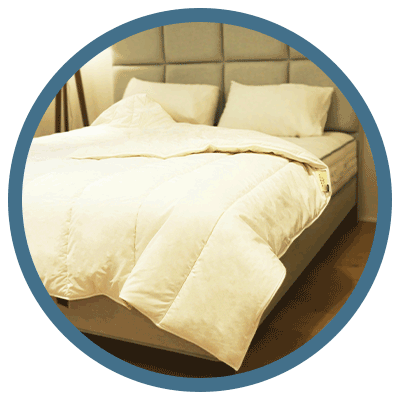 Revolutionary
Reimagining the comfort of shared bedding
---
THREE Duvets, from the well-established, innovative duvet manufacturer, Devon Duvets, introduces the excellence of British Wool into your sleeping experience. The concept of THREE Duvets emerged from customer feedback highlighting a common dilemma – different tog requirements for each partner. Our solution? A single duvet ingeniously fashioned from two distinct sections that can be coupled using our unique, patented system. This permits individual tog preferences, culminating in the ideal shared duvet. Crafted from traceable British Wool, we ensure comfort, warmth and a peaceful night's sleep for all.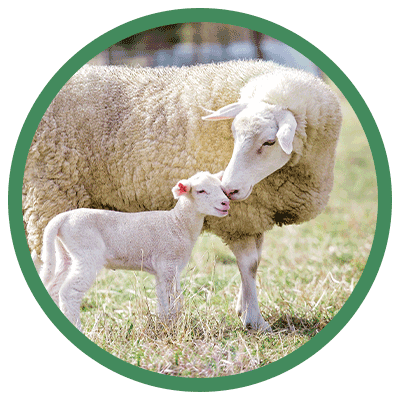 100% British Wool
Sustainability and sleep
---
Each of our British Wool products is crafted from 100% traceable British Wool, ensuring the authenticity and quality of our materials. We meticulously avoid bonding agents, glues or synthetic fibres in our production, adhering to our values of creating truly natural, high-quality duvets. By choosing our British Wool range, you're contributing to a sustainable cycle that benefits you, your partner, and the planet.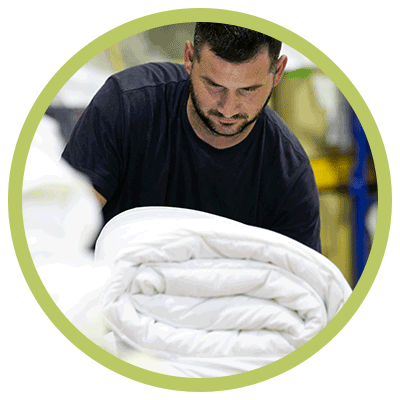 Individually Handcrafted
Tailored Exclusively for You
---
Our exceptional team of seamstresses dedicate their skills to crafting each THREE Duvet, handcrafted in our Devon workshops. Every step of the process, from cutting the wonderfully soft casing fabric, to measuring, trimming, and positioning the British Wool layers, through to stitching, binding, and finishing, is executed with unparalleled attention to detail and devotion. When you choose our British Wool range, you're not just getting a duvet; you're receiving a bespoke piece of craftsmanship, tailored exclusively for you.
---
Our sheep wool duvet UK range is designed with the intention of providing an unparalleled sleeping experience.
As advocates of natural materials, we believe in the power of traceable wool. This belief is rooted in our understanding of the benefits that wool bedding and wool pillows can bring. The crux of our vision at THREE Duvets is centred around enhancing your quality of sleep with products that are sustainably sourced and meticulously handcrafted.
Natural Wool: A Superior Choice
Choosing natural wool over synthetic materials has multiple benefits. Wool's inherent temperature-regulating properties provide an optimal sleep environment. Whether you're someone who feels the chill or tends to overheat, our wool duvets ensure you stay comfortable throughout the night.
Wool Bedding: Beyond Comfort
Wool bedding isn't just about comfort. It's also about health. Wool's hypoallergenic properties help keep dust mites at bay, significantly improving sleep quality for those who suffer from allergies or asthma. Furthermore, it's flame-resistant, contributing to a safer sleep environment.
Wool Pillows: A Touch of Luxury
Our wool pillows, like our duvets, are designed to provide optimal comfort, temperature regulation, and health benefits. They're the perfect addition to your wool duvet, creating an entire sleep system that supports your rest and rejuvenation.
Our wool cycle is respectful of the environment, supporting local British farmers and promoting animal welfare. We proudly handcraft each of our British wool duvet sections in our Devon workshops, ensuring that every piece meets our high specifications for a soft, luxurious drape.
At THREE Duvets, we invite you to experience the transformative benefits of our wool duvet UK range. If you need any assistance in choosing the right products for you or your partner, we are always here to help. Let's journey together towards better nights and brighter mornings.