100% British Alpaca Wool
---
At THREE Duvets, our Alpaca range represents a pinnacle of luxurious comfort and sustainable choice. Sourced directly from British alpaca farms, our alpaca duvet sections are created with utmost care and dedication, emphasising our commitment to local, sustainable sourcing. Alpaca wool is renowned for its softness, breathability, and remarkable temperature-regulating properties, making it an excellent choice for anyone seeking optimal sleep comfort.
Alpaca wool is also naturally hypoallergenic and dust mite resistant, which can be beneficial for people with allergies or respiratory issues. We offer different tog and weight options, allowing you to select the perfect level of warmth and comfort for your needs. Whether you prefer the lightweight feel of 3-6 togs or need the cosy warmth of a 7-10 tog duvet section, our Alpaca range has a suitable option for you and your partner.
---
---
Our alpaca duvet sections are individually handcrafted with great attention to detail in our Devon workshops, embodying the best of British craftsmanship. We are proud members of the British Alpaca Society and are committed to promoting the use of this exceptional natural fibre.
We invite you to explore the luxurious comfort and unique benefits of our Alpaca duvet sections. If you have any questions or need advice on choosing the right option for you, please don't hesitate to reach out to us.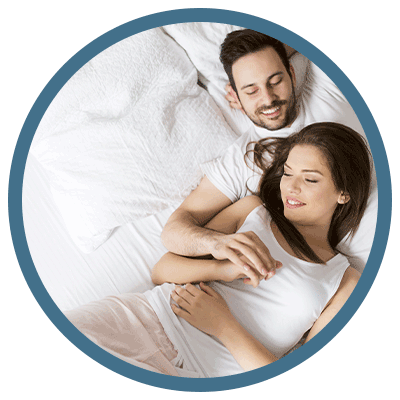 Patent Design
A New Approach to Shared Bedding Comfort
---
Our innovative THREE Duvets concept originated from Devon Duvets, a pioneer in 100% natural duvets. Customers often expressed the need for differing tog ratings for themselves and their partners, and we rose to the challenge. The result is our unique system of two separate duvet sections that can be joined together, providing tailored comfort for both parties sharing the duvet. This approach is exemplified in our Alpaca range, combining this innovative design with the luxurious comfort of British alpaca wool.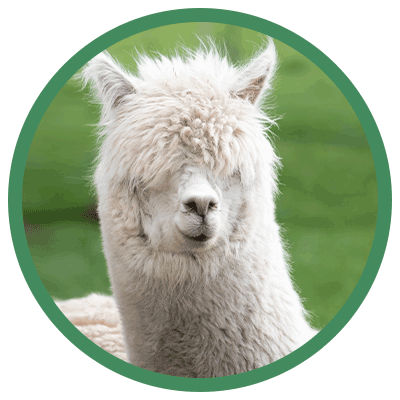 From Farm to Duvet
Comfort for You, Your Partner and the Environment
---
Our commitment to natural and sustainable practices is clearly reflected in our Alpaca range. Every duvet section is crafted from 100% natural and 100% sustainable British alpaca wool, sourced responsibly from local farms. We avoid the use of bonding agents, glues or synthetic fibres, staying true to our ethos of creating authentically natural products.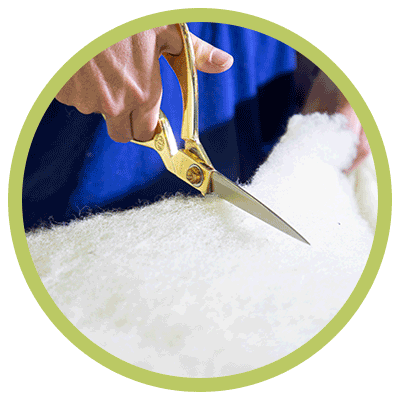 Handcrafted in Devon
Artisan Craftsmanship for Your Unique Comfort
---
Our talented team of seamstresses in Devon handcraft each alpaca duvet section. From cutting the natural cotton casing to arranging the alpaca wool layers and finishing with careful stitching and binding, each step is performed with meticulous attention to detail. This artisanal craftsmanship ensures a unique, high-quality product just for you.