Plant Based Botanic Range
---
At THREE Duvets, we are proud to showcase our Botanic range, which has been developed as a nod to nature's beauty and bounty. Our Botanic duvet sections have been meticulously crafted with innovation and environmental sustainability at the forefront of our minds.
Our Botanic duvets are the embodiment of our innovative THREE Duvets concept. Designed to address individual comfort needs, these duvet sections offer the unique ability to customise your sleep experience. Made from 100% plant-based fibres, they bring a fusion of flexibility and ethical responsibility to your bedroom.
The fibre used in these Botanic sections comes from TENCEL™Lyocell, a sustainable plant source renowned for its excellent moisture-wicking properties. By naturally regulating temperature and reducing moisture, our Botanic duvet sections cater to varying sleep preferences, providing an ideal sleeping climate. Whether you run hot or cool in the night, our Botanic range can be tailored to your unique needs.
Experience the unparalleled softness and luxurious feel of our Botanic duvet sections, designed to immerse you in a cocoon of comfort for a restful night's sleep. With our THREE Duvets system, you can embrace individual comfort, sustainability, and a shared bed all at once. It's the harmonious sleep solution you've been searching for.
Please reach out to us for any advice or assistance in choosing your ideal Botanic duvet section. Our dedicated team is here to guide you to a perfect night's sleep.
---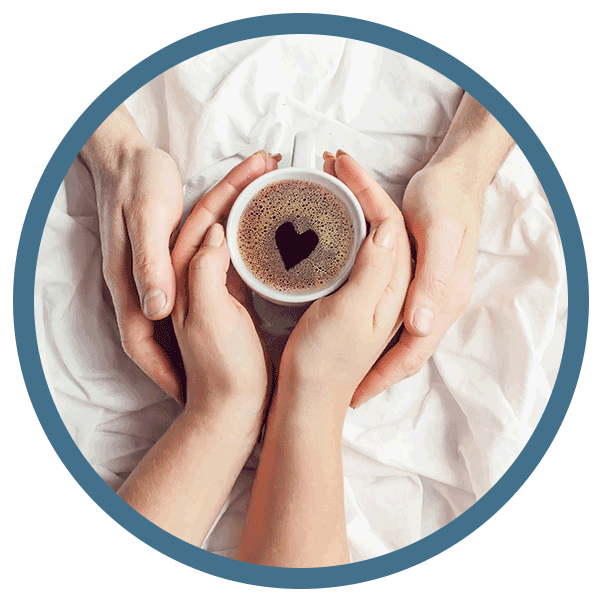 Innovative
Redefining shared bedding solutions
---
THREE Duvets is brought to you by pioneering 100% natural duvet company, Devon Duvets. The idea for THREE Duvets came about after many discussions with customers who found they needed a different tog duvet from their partner but didn't want to resort to separate duvets. So, we came up with a way to make a duvet from two separate sections that could be joined together with our patented system, thereby creating the perfect overall duvet to share.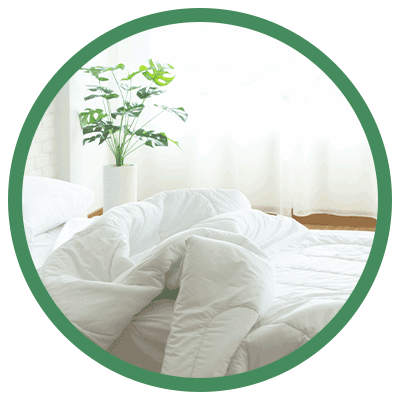 100% Natural
For you, your partner and the planet
---
At the core of our principles is our dedication to responsible sourcing and sustainability. Each product, not just those in our Botanic range, is crafted from 100% natural and 100% sustainable materials. By avoiding bonding agents, glues or synthetic fibres in our production methods, we further underline our commitment to the delivery of truly natural products.
Bespoke
Handcrafted just for you
---
Our exceptional team of skilled seamstresses bring their craft to bear in the creation of each THREE Duvet, carefully handcrafted in our Devon workshops. Every stage of the production process, from cutting the luxuriously soft casing fabric, to measuring, trimming and arranging the Botanic layers, through to stitching, binding and finishing, is carried out with precision and care.