One Duvet, Two sides, THREE steps to your perfect night's sleep
Find your own perfect match
Explore our range of options to find the ideal weight and filling for your side of the duvet.
Your partner's choice
Invite your partner to browse the available options and select the perfect wight and filling for a comfortable and personalised sleep on their side.
Select your duvet size below
"Sleep better together" add your sides to create a custom duvet tailored for both your and your partner.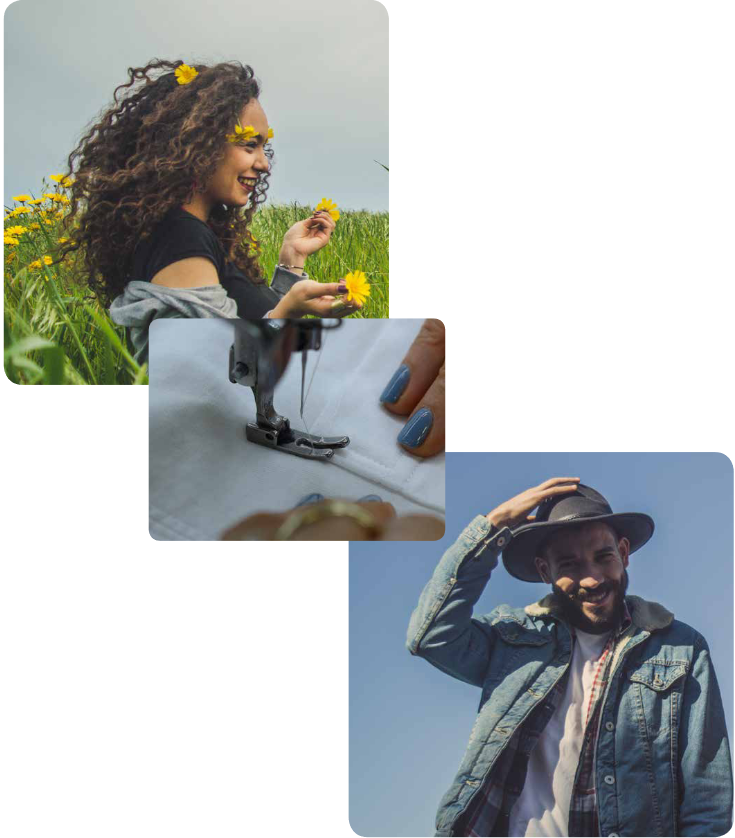 Our Products
Experience the ultimate sleeping comfort with our revolutionary modular sleep system.
With a perfect balance of warmth, breathability, and comfort, you and your partner will be able to achieve a customised sleep experience like never before.
Choose from our range of natural and sustainable fillings, including British Wool, Alpaca Wool, Silk and Botanic plant-based fibre for your side of the duvet and combine the two modular sections seamlessly together using our patented joining system to create a full-sized duvet that fits inside your normal duvet cover.
All sides are interchangeable, making it a must-have for couples who prioritise individual comfort, yet still want to sleep under the same duvet.
Available in sizes from Double to Super King, upgrade your sleep experience with ease.
Our Materials
At our core, we believe that the quality of your sleep is heavily dependent on the materials you sleep with. That's why we are passionate about using only the finest and most sustainable materials in crafting our duvets. Our range of materials, which includes British wool, British alpaca, silk, and our plant-based fibre Botanic, offer a variety of tog ratings, softness, and warmth to cater to your unique sleeping needs and preferences.
Whats our Story?
We are proud to be part of our award-winning sister company, Devon Duvets, that has been providing ethically sourced and sustainable bedding products since 2010. Founded by Dick and Pauline Beijen, who are committed to providing responsible and ethical bedding products, all handcrafted in Devon.

After listening to their customers and hearing about their differing sleep requirements, Dick and Pauline developed an innovative modular sleep system called THREE because not only are there THREE steps in choosing your duvet, bringing together two of you under one duvet makes THREE! Their desire to make a difference for couples sleep, led them to establish THREE Duvets, which offers the ultimate sleep experience for couples.

With this innovative modular sleep system, you can customise your duvet to suit each partners individual needs. Choose your own side of the duvet from a range of natural fillings, including British wool, British alpaca wool, silk or the plant based fibre Botanic, and combine them using the patented seamless joining system to create the perfect weight and warmth for a great night's sleep for both of you.

All of our duvets are handcrafted in our Devon workshop, using only the finest, most sustainable materials. By choosing THREE Duvets, you're not only investing in your own comfort, but also in a better future for the planet.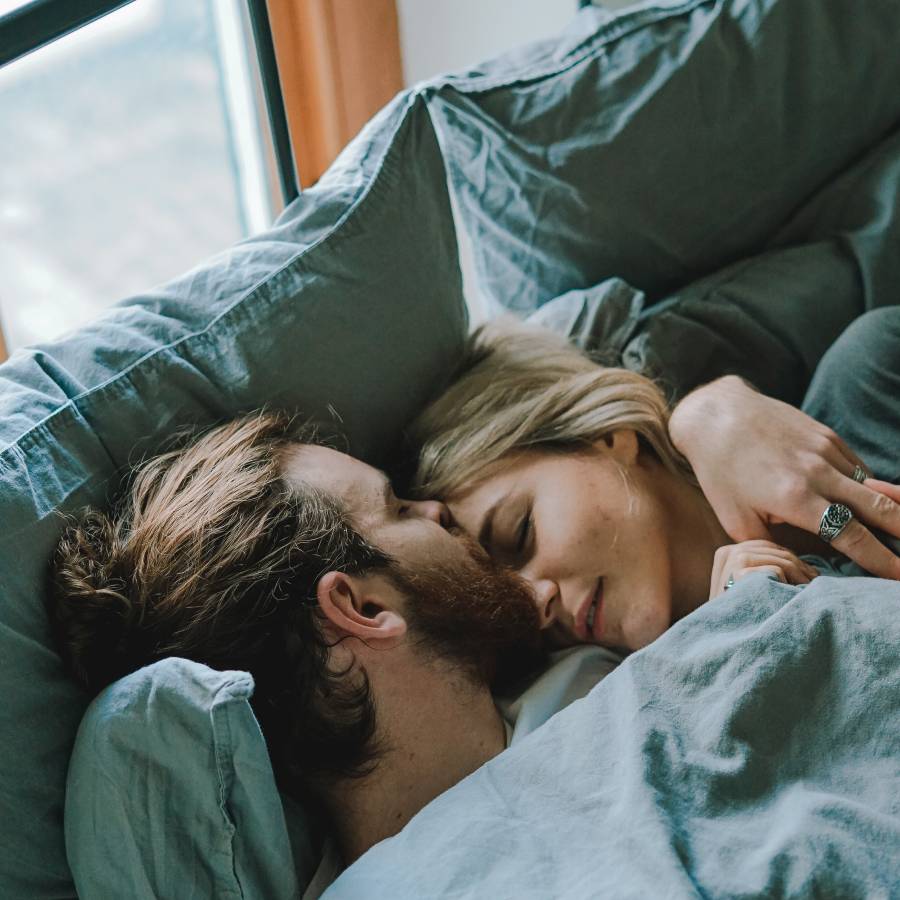 The Benefits

For You
You choose the perfect weight and filling for your individual needs. Say goodbye to restless nights and hello to comfortable, warm, and breathable sleep every night.
Experience the difference for yourself and say goodbye to sleepless nights.

For Your Partner
Even the closest of partners can have different sleeping preferences. Say goodbye to restless nights and hello to comfortable, warm, and breathable sleep for both of you.

For The Planet
We believe that a better night's sleep should go hand-in-hand with a better world. That's why we use only the finest, most sustainable materials in our duvets. Our materials are 100% natural and sourced from ethical and sustainable sources, ensuring that your sleep is not only comfortable, but also kind to the environment.