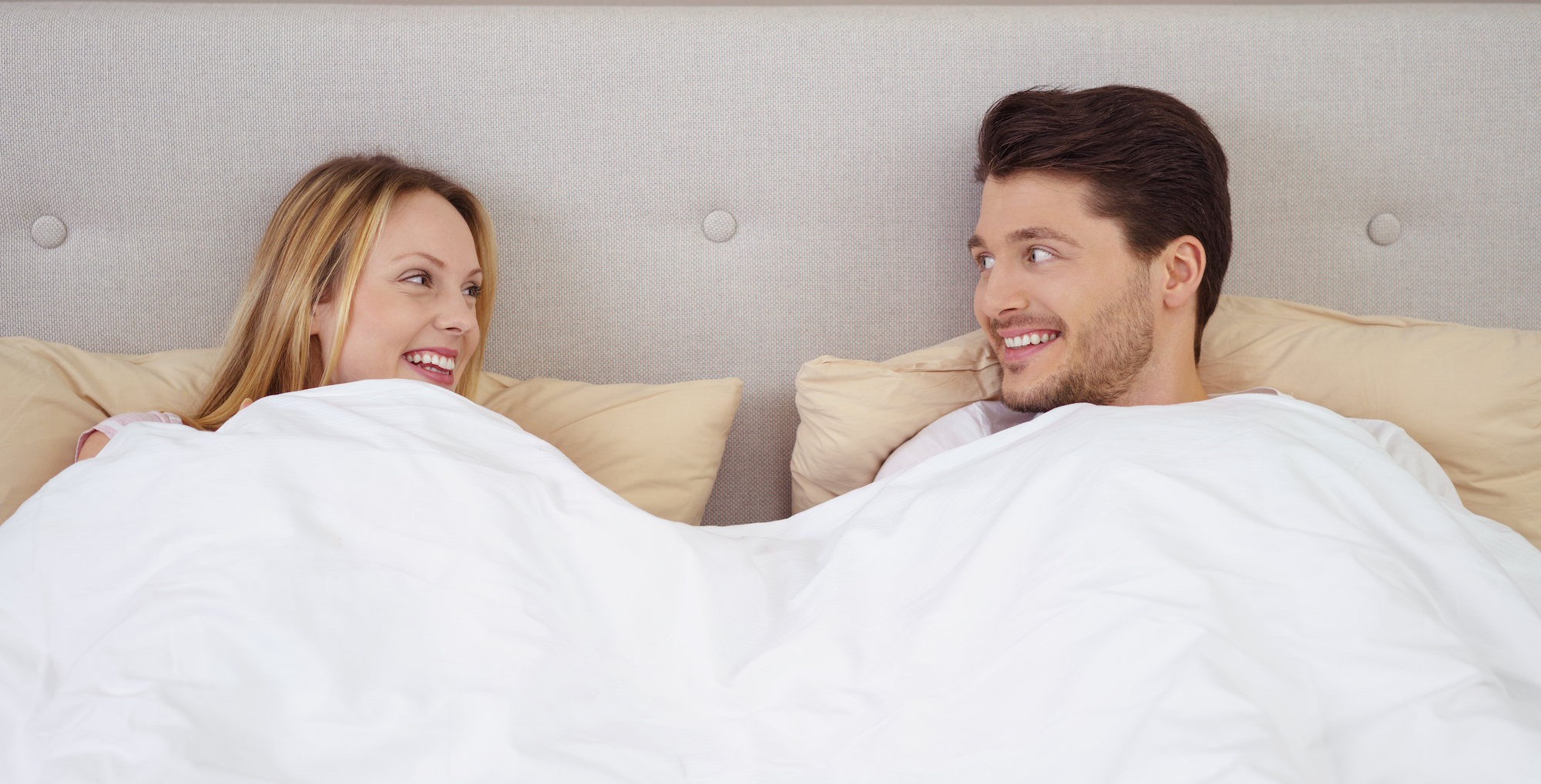 Why are you overheating in bed
After many years of speaking to customers about their various sleep issues, the main cause of restless nights is overheating. Overheating can be very disruptive to sleep quality as it will often lead to waking up more during the night. Based on feedback when talking to customers, we've listed below the most common causes of overheating at night.
SOME MEDICAL CONDITIONS CAN CAUSE OVERHEATING
This includes the well-known 'night sweats' when experiencing peri menopause and menopause - and can continue for a few years after menopause. Other medical conditions can include stress, infections and cancer. It may be worth seeking advice from your GP if you are suddenly or consistently overheating at night.
CHECK YOUR ROOM TEMPERATURE
We all lose moisture at night, and it is natural to sweat a little. However, research has shown that a warm bedroom can lead to overheating, and humidity can magnify this by reducing your sweat's ability to evaporate. To fall asleep, your body temperature needs to drop slightly, so try keeping your bedroom a little cooler than the rest of the house and an open or ventilated window can help.
MEMORY FOAM MATTRESSES CAN TRAP HEAT
These are very popular mattresses and are well-known for their comfort. However, they can be very solid and dense. The result is that warm air can build up throughout the night and is unable to escape as it is trapped between your body and the mattress. This can lead to overheating, especially in the warmer months. A wool mattress topper can help to dissipate the heat, especially if it is 100% natural wool and encased in 100% cotton. You can find out more about individually handcrafted British wool mattress toppers here on our sister company, Devon Duvets' website.
TRY TO AVOID SYNTHETIC FIBRES IN YOUR DUVET, PILLOWS AND BEDLINEN
Synthetic fibres are generally not breathable, and this includes polyester and poly/cotton blends. If you are already a 'hot' sleeper, polyester will make you even hotter as it can't release heat. Polyester isn't moisture wicking either and so your sweat can't evaporate. Opt for duvets or pillows made from natural fibres, such as wool or alpaca which is breathable, temperature regulating and moisture wicking. Wool and alpaca filled duvets are also naturally resistant to dust mites, so are perfect for those who have trouble with asthma caused by dust mites and their droppings. Also try to use bedlinen that is made from natural fibres such as cotton, linen, bamboo or other 100% plant-based fibres.
HEAVY SLEEPWEAR CAN MAKE YOU OVERHEAT
Thick PJs and nighties, especially those made from synthetic fibres, are likely to make you hot and sweaty. Again, opt for natural fibres, such as 100% cotton, which is breathable.
DO YOUR SLEEP TEMPERATURE NEEDS DIFFER FROM YOUR PARTNER'S?
We may share many interests, hobbies and other aspects of our lives with our partners, but that doesn't mean we have the same sleep temperature needs. One of you might need a lighter or thicker duvet than the other. Often this leads to one person compromising over the choice and tog of the shared duvet – or it can lead to 'duvet divorce' where couples end up with separate duvets, beds or even separate rooms to get the sleep they need. THREE Duvets is a unique shared duvet solution, where two separate duvet halves, each one with the filling and tog of each partner's choice, can be joined together to create the perfect duvet for both.
For further information about the THREE Duvets range, please get in touch with the team, who will be happy to help.