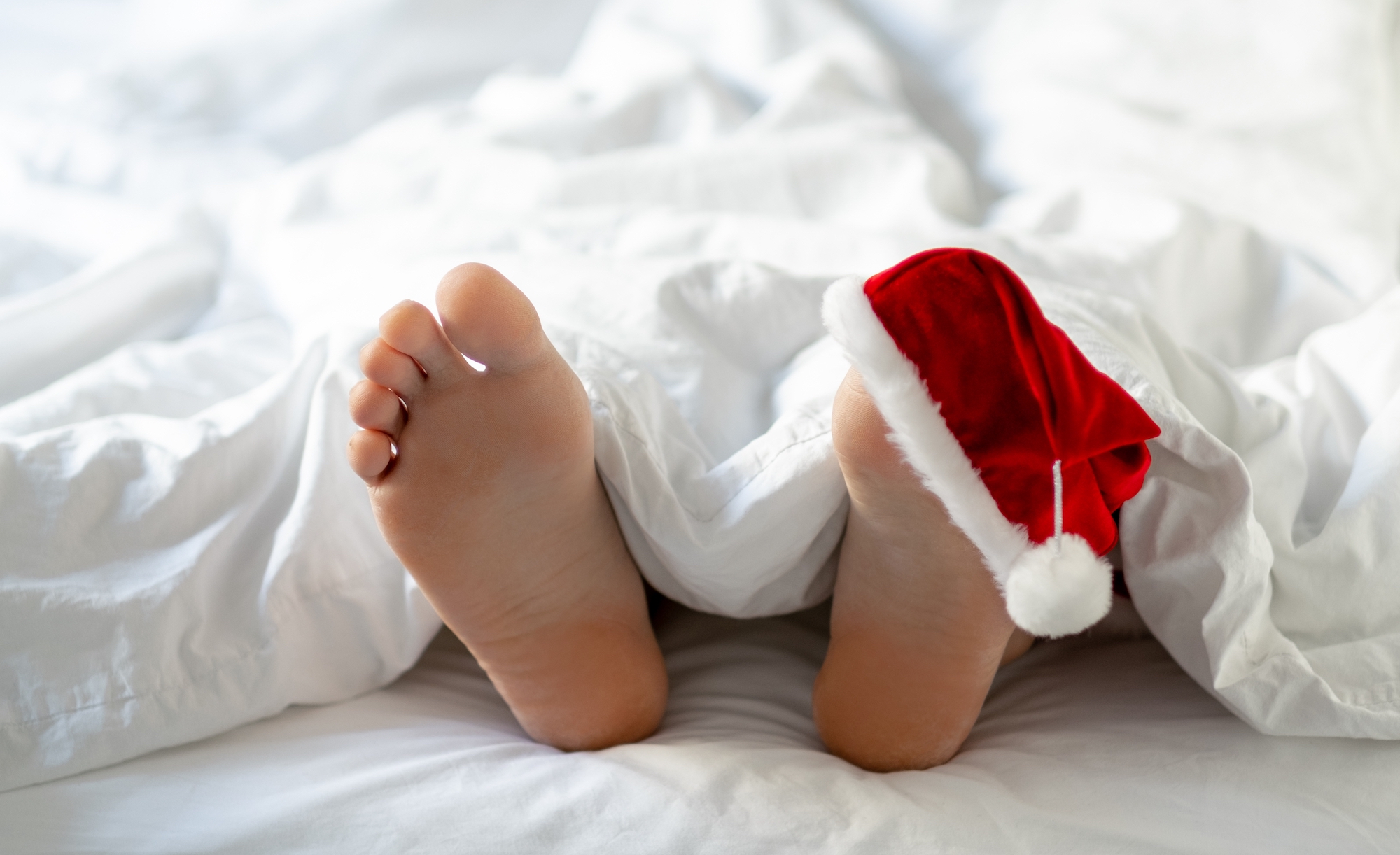 Tips for better sleep over the Festive period
Christmas provides many of us with the opportunity to spend time with family and friends. It's a break from work but we often find ourselves running around, doing all those last-minute preparations that we haven't had time for earlier in December. Whether that's 'panic' shopping, present wrapping, food preparation and cooking, it can sometimes take over our much needed 'me time' after a year of working hard. As many in one in three Brits suffer from sleep problems and the excitement (and stresses) of this often eagerly awaited holiday can exacerbate this.
So, here are some tips that will let you have fun but also still get the sleep you need.
ME TIME…
Put aside some time aside to relax – even if there is lots to do. If you are stressed and over-tired you will be less efficient at getting things done in time. Take an hour out each day to read a book, do some yoga or perhaps treat yourself to a nice relaxing bath about 45 minutes before bedtime. Use your favourite bubble bath or light a scented candle. Or wrap up warm and head out for a walk; it takes a lot to beat a crisp, sunny winter's day and it's good for your circulation, blood pressure and general wellbeing. We're know we're exceptionally lucky to be so close to Dartmoor for walking but a good stroll around your local park will invigorate you! Exercise will also help you to sleep better.
FESTIVE GOODIES…
Sugar seems to be the main ingredient in many Christmas treats, and many of us find it hard to resist. However, too much sugar can impact on sleep because it triggers insulin production in our bodies, which in turn increases cortisol levels – the hormone that gives us that 'energy rush' and will stop us going to sleep if we indulge too close to bedtime. Generally, eating late and then trying to sleep on a full stomach is both uncomfortable and can lead to indigestion or reflux. It's best to leave the sweet stuff to earlier in the day and try to eat a lighter supper.
BOOZE VERSUS SNOOZE…
Most of us like a festive drink to celebrate being with family and friends but, like certain types of food, alcohol can disrupt our sleep. Alcohol has been shown to interfere with our sleep phases, especially during our deep REM sleep. This phase is the most beneficial when it comes to cognitive restoration and physical healing. On average, adults have five or six REM cycles a night, but alcohol can reduce this to as low as two. So, whilst the number of hours you sleep might not be affected, it will impact on the quality of your sleep, leading to tiredness and lack of energy during the day. You might want to reduce your alcohol intake or try alternating your favourite tipple with low/zero alcohol versions. There are some good options out there! Drink plenty of water to help you stay hydrated as this will help with sleep too.
SWITCH OFF…
This is a great time to turn off the laptop, limit tablet time and enjoy relaxing with your favourite people without the distraction of beeps and notifications! These distractions are even worse at bedtime because the blue light emitted by these devices tells your brain that it's daytime, rather than being time for sleep. So, try leaving them out of the bedroom and read a book instead.
KEEP IT SIMPLE…
These days, Christmas seems to start gearing up as soon as Halloween is over! Advertising campaigns show tables laden with food and hundreds of presents stacked up under well decorated Christmas trees. Sometimes we feel that we're not doing enough to make Christmas perfect. Ultimately, the festive period is about spending time with the people we care about so keeping things simple can help to stop us all stressing about expectations of perfection. The less stress, the more sleep you'll get!
CUDDLE UP…
You'll sleep better when your bedding is made from natural fibres that are breathable. All of the sections in our THREE Duvets range are filled with 100% natural fibres - including authentic, traceable 100% British wool - encased in 100% natural cotton. Each section is individually handcrafted to order by our wonderful seamstresses, here in our workshops on the edge of Dartmoor. Team up your natural soft bedding with 100% cotton bedlinen and you'll be set to sleep better and wake up feeling more refreshed.